Officers

---
Andre Davis |  add20br@my.fsu.edu  | President
–
–
–
–
–
–
---
Adam MacDougall   |  arm19i@my.fsu.edu  | Vice President
Adam is currently in his 3rd year at Florida State University, enjoying his major
and master in IT. He is very passionate about working with computers and loves
to learn as much as he can from any opportunity he's presented with. You can
find him working at the CCI HelpDesk here at the Florida State campus.
–
---
Brian Kelly  |  bpk16@my.fsu.edu  | Secretary
Brian Kelly is a Junior at FSU studying information technology. After he
graduates he plans to enter the help desk field and then eventually the
software development field. He joined this club to learn more about the
cyber security field and to explore if he wants to enter it after graduation.
–
---
Joshua Flashman |  jaf19j@my.fsu.edu | Treasurer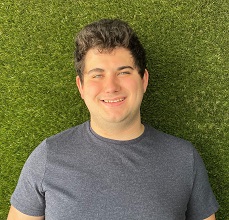 Joshua Flashman is a Computer Science & Cyber Criminology double major with a minor in Film Studies entering his final year at Florida State University. As Treasurer, Joshua is responsible for the accounting and finances for the club, as well as coordinating with SGA to keep our club status active and acquire funding. Serving in multiple club officer positions, including as the Progress FSU Caucus Whip and Phi Kappa Psi Treasurer, he is excited to bring his leadership experience and student government experience to assist the Cybersecurity Club in their return to campus. As a Senior, he is currently looking for Software Engineering and Security Engineer roles after graduation, and would love to help younger students looking for internships and those that are just entering the career search process.
---
Dakota Lewis | dl18k@my.fsu.edu |  Web Master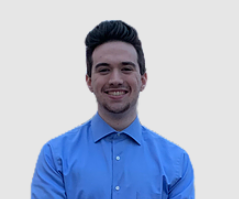 Dakota Lewis is a Senior at Florida State and will graduate in the
Spring of 2022. He is pursuing a Bachelors of Science in Information
Technology and a Minor in General Business. Dakota currently works
as a computer consultant in the dental industry but plans to move on
to cybersecurity in health care or the public sector upon graduating. –
---
Faculty Advisor
Dr. Shuyuan H. Metcalfe, Florida State University  | Slack: @smho
Dr. Metcalfe is a faculty member at Florida State University College of Communication and Information.  She conducts research in trusted human-computer interactions and cyber forensics, specifically involving the issues of cyber insider threats and automated detection of computer-mediated deception (e.g., online polygraph).  She designs online games as an experiment protocol for investigating human deception and betrayal in virtual organizations.  Additionally, she founded the iSensor lab in 2010, a virtual space to conduct research experiments revolving around human factors in cyberspace.  She teaches doctoral seminars in information systems management for organization and society, and courses in cybersecurity (intro, advanced and organizational information security) at the School of Information. She has encompassed over 20 years of professional experience in the information systems security industry.
Financial Advisor
Mafe Brooks, Florida State University College of Communication and Information